Rainbow Baby Wyatt Newborn Session
Baby Wyatt is a rainbow baby. The term applies to a baby who is born following a miscarriage, stillbirth, neonatal death or loss of an infant. As a rainbow follows the storm, it's a symbol of hope and better days to come.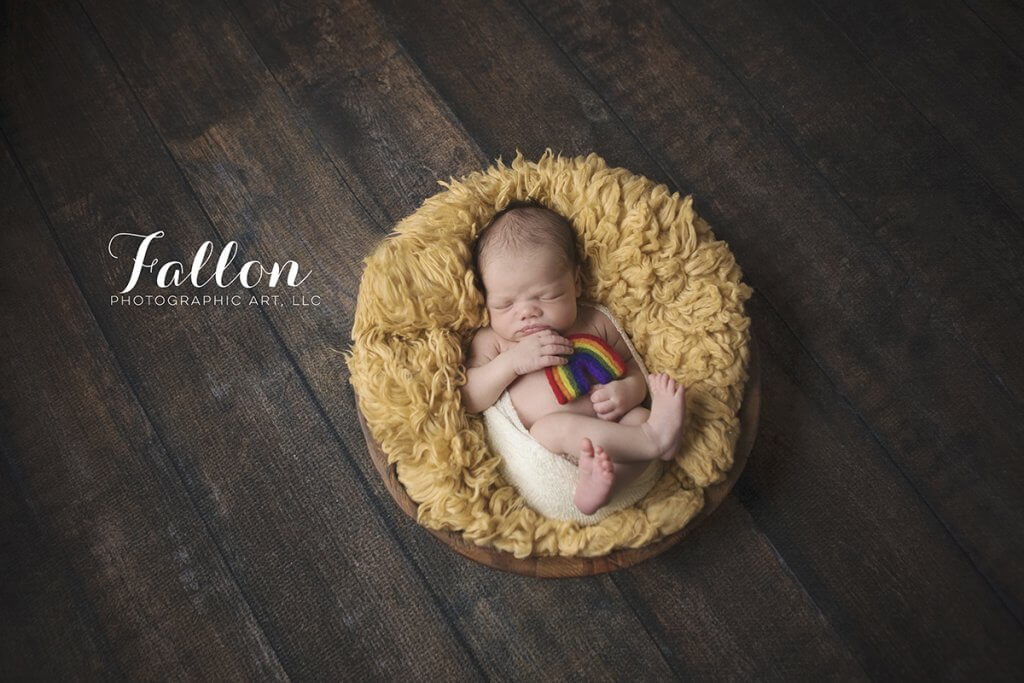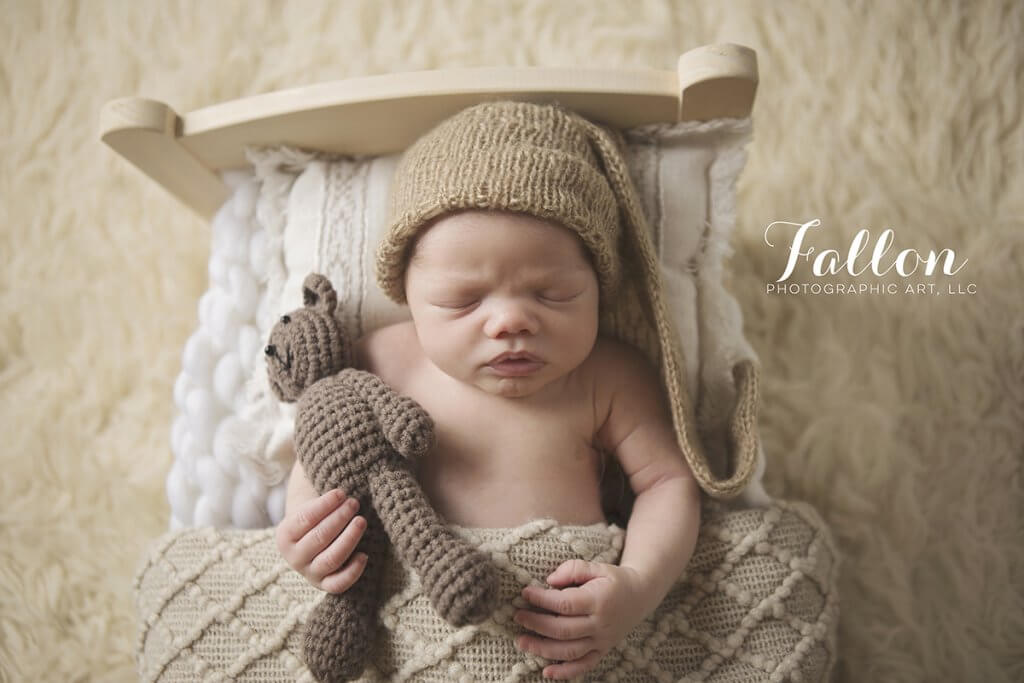 Think of the rainbow. It's bright, colorful and meant to stand out against the retreating storm clouds. It's a symbol of light overcoming darkness. And it's something to be celebrated, like the birth of rainbow baby Wyatt. I like to think it's a smile from God.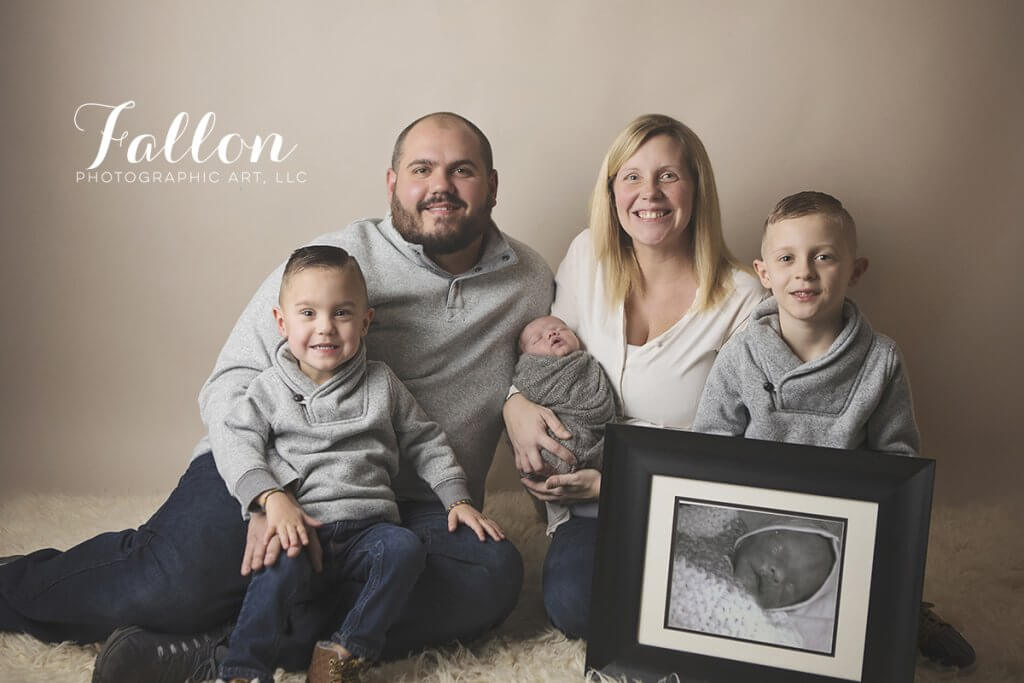 The Storm
Baby Wyatt's whole family came along for his newborn studio portrait session, to celebrate the occasion of his birth and to remember his sister, Emilia. His older brother, Maddox, is her twin, and they were born prematurely at 23 weeks, on July 22, 2016. Sadly, Emilia passed away at 7 days. Maddox spent 137 days (nearly 20 weeks) in the NICU, bringing him almost to his original due date. Look at him now, happy and healthy!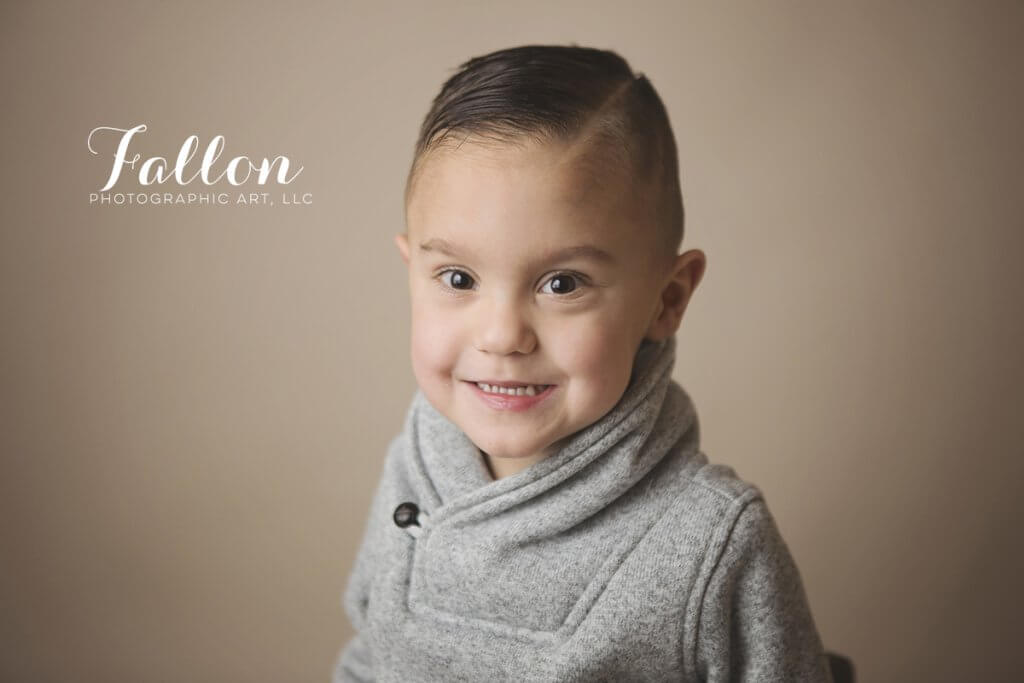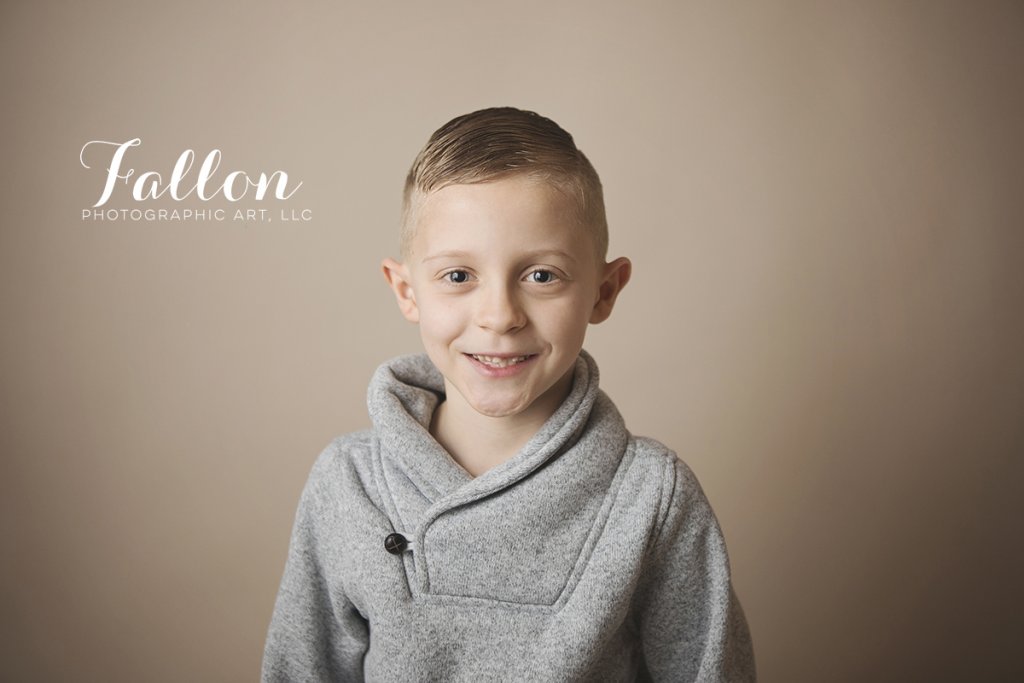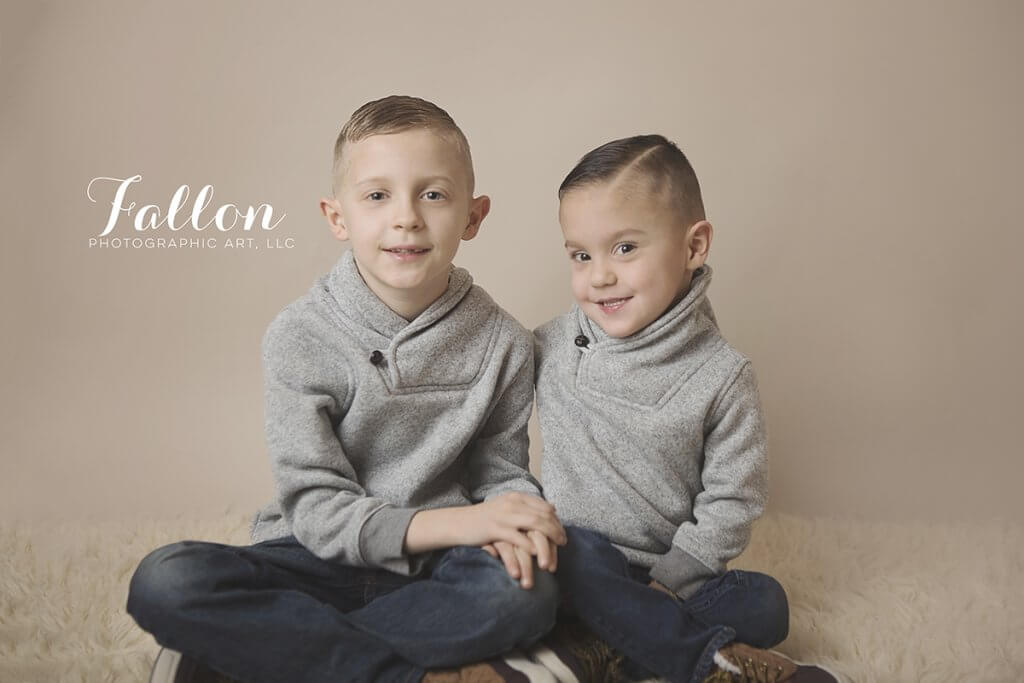 Here Comes the Sun
Baby Wyatt's big brothers are Austin (the eldest) and Maddox. They were amazing during the entire session and even wanted to help me at times during the session while I photographed Wyatt! They're very protective of their new little brother.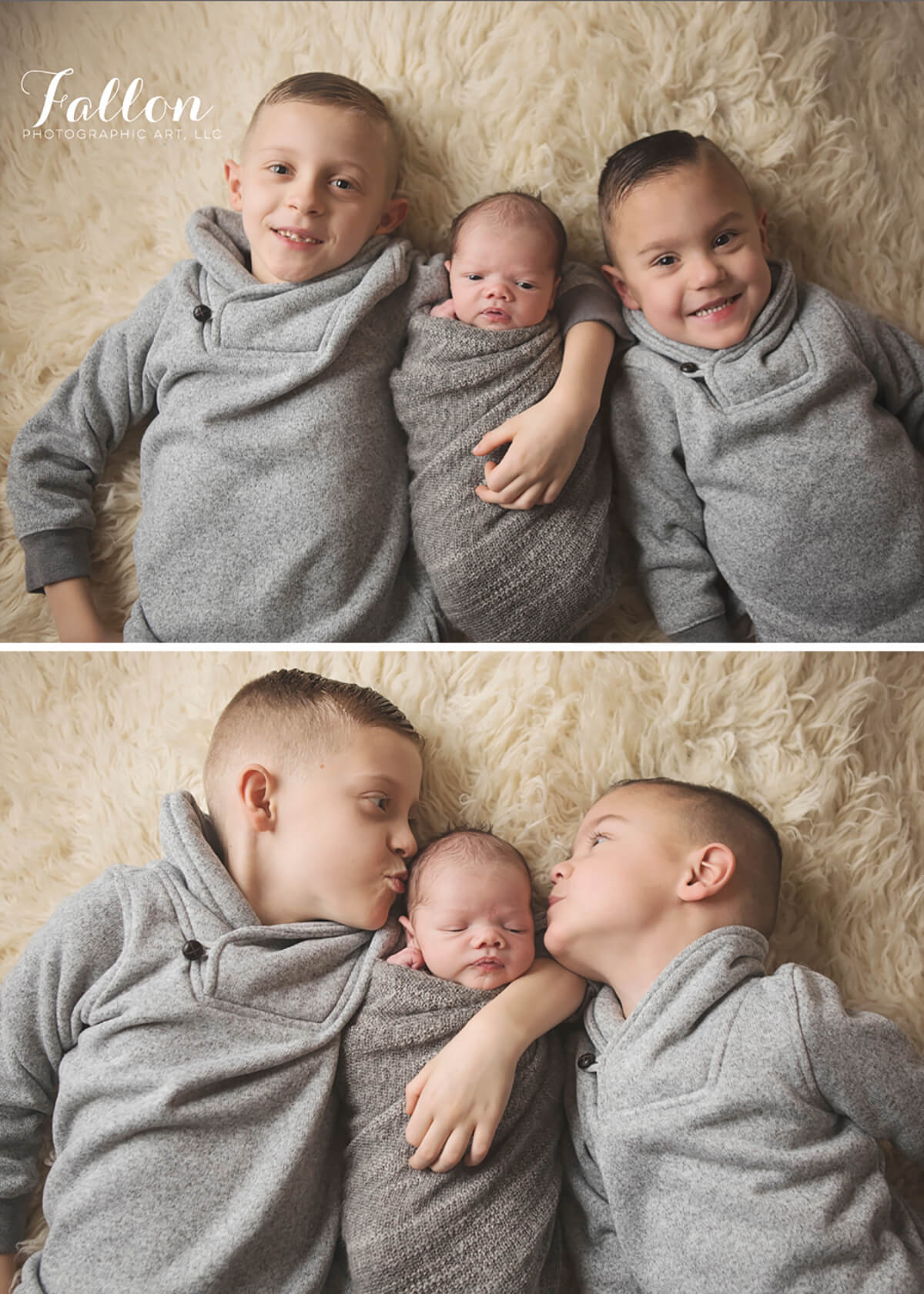 Austin and Maddox were such a joy to be around, and I know the three brothers will always have a special bond. And they'll be the light of Mom and Dad's life. Rainbow Baby Wyatt, welcome to a great adventure!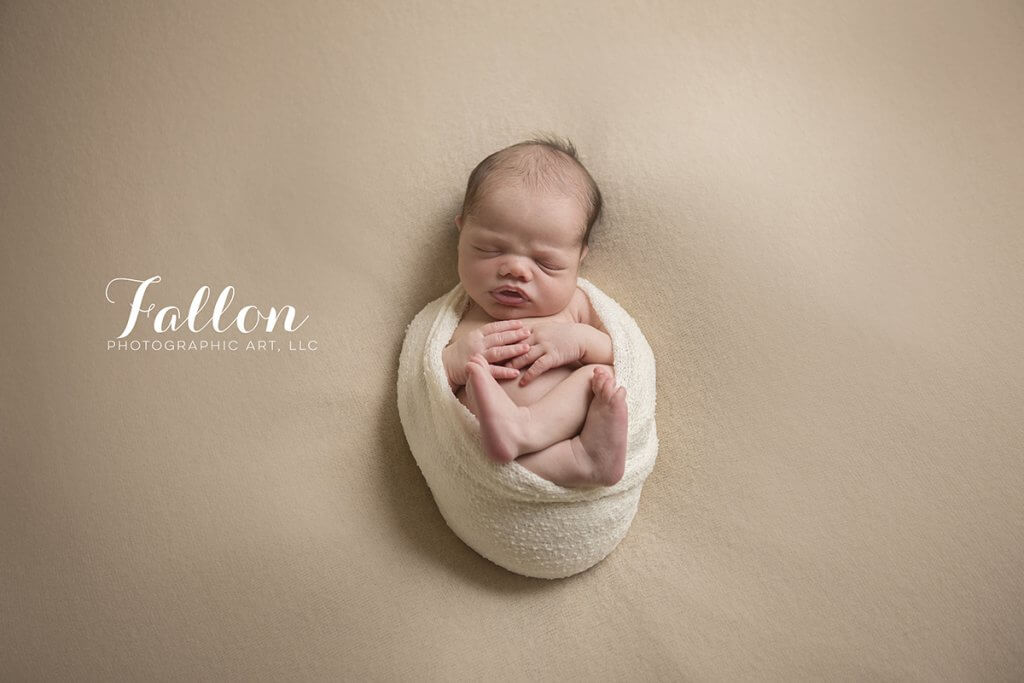 Schedule an Appointment
Are you expecting a new little one soon? Make arrangements for your newborn session now. These appointments fill up fast!
Fallon Photographic Art LLC is located in Pawtucket, RI serving all of Rhode Island and select areas in Southern Massachusetts.